We promise our kids the moon. You are our shining stars.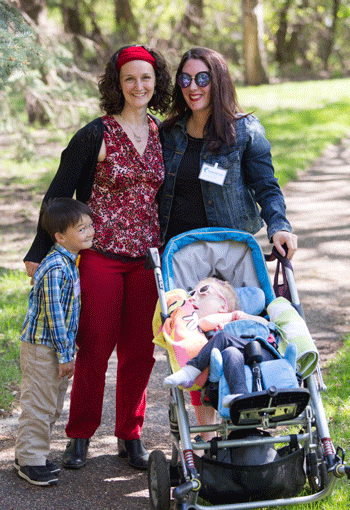 There are countless ways you can give to Crescent Cove. Below are ways you can give or help raise funds to ensure that Crescent Cove, the Respite & Hospice Home for Kids, and our services live well into the future.
Your gift is helping kids and families live as fully as possible to the last moment of life, and ensures that families are supported during this  difficult and challenging time.
Make a one-time gift
Become a monthly or recurring donor
Give a gift in honor or in memory of someone, with the ability to send a special message notifying them of your donation in their name
Give Offline
Gifts are welcome via check (no cash is preferred). Crescent Cove Mail-in Gift and Pledge Form
Matching Gifts through Employers
All donors are invited to double their gift by contacting their employer regarding an Employer Matching Gift Program. Many companies offer programs that match charitable contributions from their employees at rates as high as 2 to 1 or even 3 to 1. Talk to your HR department about options.
Become an Organization Partner or Corporate Donor
Support from organizations and businesses in our community is another way to help create a bright future for Crescent Cove. If you are part of an organization that is interested in providing support or sponsoring an event, please click here.
Contact
For questions regarding making a gift, please contact:
Tara Anderson, Director of Engagement
Tara.Anderson@CrescentCove.org
952.426.4711
*Crescent Cove is a Minnesota non-profit organization recognized by the IRS as a 501(c)(3) public charity. 100% of all donations will be used for the development of the infrastructure, programs and services of Crescent Cove. All donations are tax deductible to the extent permitted by law.