Crescent Cove received $27,500 from the Minnesota Chapter of NAIOP
Posted:
Feb 13, 2018
8:39 am
On Tuesday, February 13, Crescent Cove received a check from the Minnesota Chapter of NAIOP for $27,500. This support is part of a three-year commitment to Crescent Cove by NAIOP through their Community Enhancement Committee. Over the course of the year, NAIOP hosts special fundraising events for its members, with the proceeds benefiting Crescent Cove. Our three-year partnership runs from 2017-2019.
Many thanks to our friends at NAIOP for all they do for kids & families!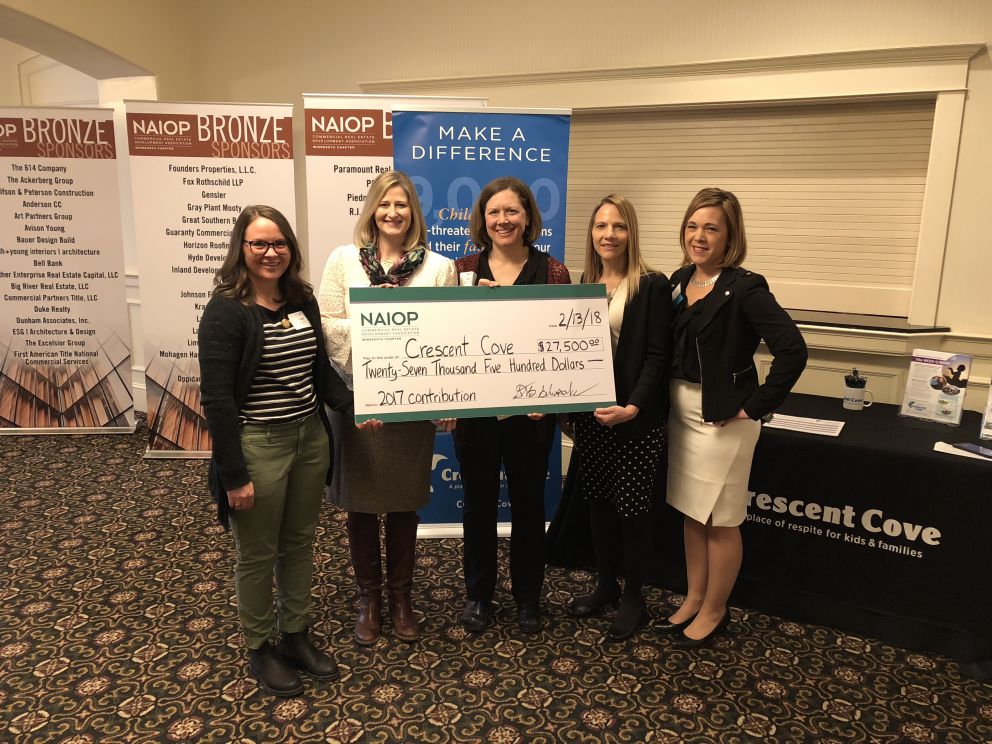 L-R: Katy Glitsos, Tara Anderson, and Katie Lindenfelser of Crescent Cove accept a check from the co-chairs of the Community Enhancement Committee of the Minnesota Chapter of NAIOP, Tami Diehm and Nicole Haapala