Deb Bryan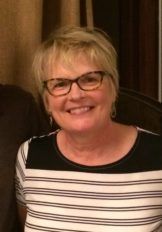 Deb joined the Crescent Cove staff as Volunteer Coordinator in September 2017.  Most recently, she worked at HealthPartners Institute for Education & Research as Director of Collaborative Learning.  While there she led yearlong learning collaboratives called the "EBAN Experience", which brought together healthcare professionals, patients, caregivers and community members from diverse populations, who worked side by side to improve cultural humility, health outcomes and patient experiences in the Twin Cities area.
As a dedicated volunteer for last 25 years, Deb served on the Board of Directors at Mixed Blood Theatre, volunteered at NC Little Hospice, served as a Big Sister for Big Brother/Big Sister Minnesota, was a Guardian Ad Litem, and was an Art Masterpiece instructor in her kids' classrooms and many more.
Deb is a graduate of Carlson School of Management and also received her Masters in Adult Education and Human Resource Development from the University of Minnesota.  She is married to her high school sweetheart, has two adult sons, a daughter in law, and two precious grandchildren. She is a passionate, heart-centered person who enjoys sharing her experiences with the families and volunteers at Crescent Cove.