Talor Blustin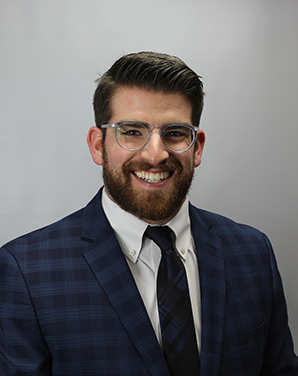 Engagement Assistant
Talor joined the Crescent Cove staff as an Engagement Assistant in September 2020 after obtaining degrees in Marketing and Nonprofit Management from the University of Minnesota's Carlson School of Management. While at the University of Minnesota, Talor served two years on Minnesota Hillel's Student Board as events chair and treasurer, respectively, while also serving in volunteer positions as marketing intern, data intern, advocacy intern throughout his 4 years. During his freshman year, Talor founded Project Recognize, a nonprofit organization that aimed at sharing the stories of the homeless population on campus and distributing coats, hats, gloves, and hygiene items during the winter months.
Throughout the 5 years before joining Crescent Cove, Talor had the opportunity to work on social media, marketing, and strategic planning for RSM US LLP, Craftmade Aprons, The Mauer Automotive Group, and National Youth Leadership Council, and has developed a love for working in organizations that are growing and redefining what it means to meet their mission. 
Talor grew up in and now lives in Plymouth, MN. He spends every moment he can outside, enjoying jogs around Minnesota's lakes, baseball games, and restoring furniture! Talor also owns and operates Warming House Candles, which he started as a side project during his senior year of college.