Meet Cary Lynn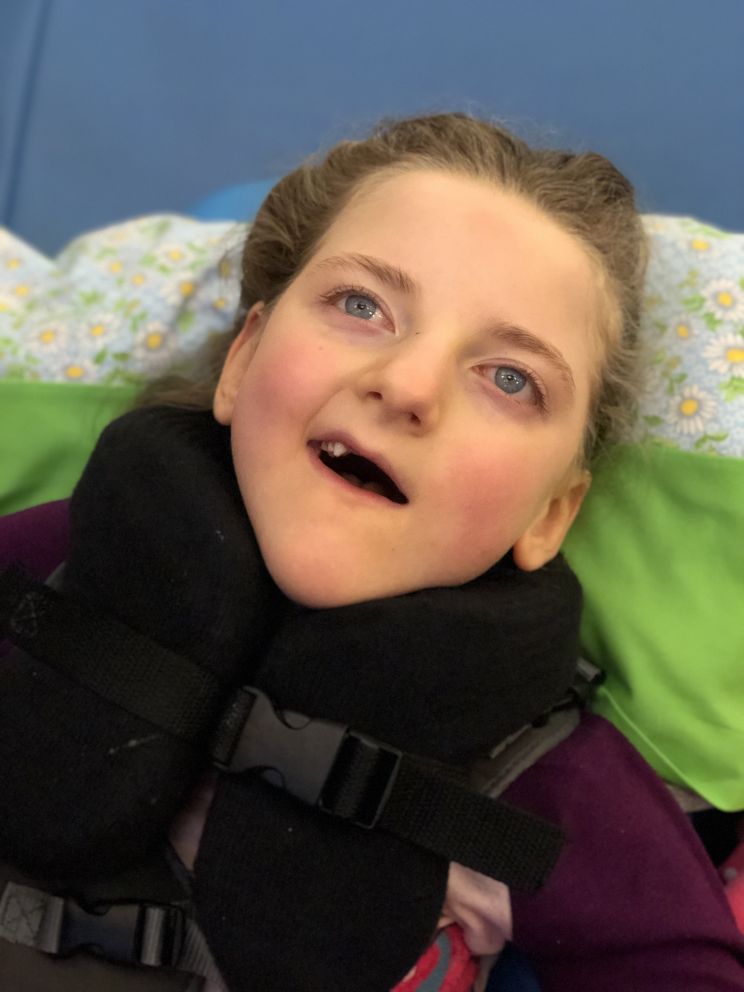 As an adopted child herself, Amy knew adoption would be a part of her family story when she started a life with husband Shannon. "As I learned more about the foster system and how hard it was to place kids, especially kids with special needs, adoption became increasingly important to me," explains Amy.
They first adopted son Marvin at 18 months old, and five years later brought home 9-month-old Cary Lynn, a decision that undoubtedly saved her life.  
Cary Lynn was born at just 24 weeks. Her birth mother was an addict which decreased Cary Lynn's chances of survival immensely. After she was born, it was discovered she had in-utero brain bleeding which led to hydrocephalus. The doctors gave up hope and said that she was born to die. At 9 months old, Cary Lynn was still fighting, but with little chance of being adopted she would spend the remainder of her days in a care facility. Amy and Shannon stepped in and changed that path.  
"The social worker and medical team were very clear on what Cary Lynn's life would be like," says Amy. "They told us to take her home and love her, but expect her to die. We didn't care about any of the challenges ahead, we just said she belongs with us, let's go home."
Eight years later Cary Lynn is writing her own story. She has a host of health problems including cerebral palsy, mitochondrial disease, a disappearing cerebellum, and white matter brain loss. She's dependent on Amy and Shannon for all her needs, her sight is deteriorating, and she's considered non-verbal. Yet despite all of this she continues to grow and thrive. "She wasn't expected to live past 2, then 4, then 6 and 7. She's now a feisty 8-year-old."
Amy and Shannon have stopped asking for predictions, instead focusing on life. "We want to celebrate her birthdays, not dread them. We've decided to simply embrace her life and enjoy it. We want to provide a good quality of life, no matter how many years that is, and for her to be happy."
Crescent Cove adds to her enjoyment of life by being a place Cary Lynn's parents say she never wants to leave! "She loves to be the center of attention and she gets spoiled by all the staff and loves every minute of it. They do her hair, she gets to relax; it's like a spa getaway!"
"Respite at Crescent Cove is our chance to take a break, recharge, and reset," says Amy. "Both of our children have special needs, but Cary Lynn's needs seem to eclipse Marvin's needs, so he often doesn't receive as much attention as he deserves. Having a place for Cary Lynn to go gives us time to reconnect with Marvin."
Crescent Cove has also provided Amy and Shannon an opportunity to be together as a couple. "We are often ships passing in the night and scheduling respite time lets us refocus on each other. It's just so good for the entire family."
To read more about Cary Lynn and her family, and view beautiful family photos by Ann Marie Grocholski of AMG Photography, click here.