Meet our Communication summer interns!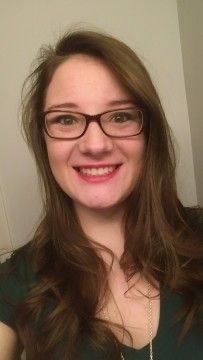 Have you noticed more facebook posts? Have you seen some updates to the website? Do you wonder who is making these new changes? They are things from Crescent Cove's new interns! Get to know them a little more right here:
Sara Jean
As one of the new interns for Crescent Cove, I had no idea what to expect when I came on board. I first met Katie and Bob through one of my classes at the University St. Thomas – they were a client for a project we were working on. From the moment they came into the classroom and discussed their vision with us, I was captivated. I've seen the need for a children's hospice home, but I had no idea there was such a shortage of them. There was no doubt in my mind; I wanted to become involved with Crescent Cove.
In the fall, I will be starting my fourth and final year at St. Thomas with a Communications/Journalism major. My studies within the major focus mainly on advertising, public relations, and marketing. I've always had a creative side to me and a knack for interacting with people. This career path allows me to mix my interests and turn a passion into a career. For my internship at Crescent Cove, my focus is mainly on promotional materials and events, along with researching and contacting present and future sponsors of Crescent Cove. It's been a learning process that I've thoroughly enjoyed.
It's become very apparent that this mission isn't a sprint, but a marathon. I've learned how many great people have already put such hard work into building this dream and that each person helps Crescent Cove grow that much closer to building a home. The best part of the job is seeing how moved people are when I tell them about our mission and how much they want to become involved after learning about the need. It's incredibly inspiring to have a front row seat to watch the dream of Crescent Cove become a reality.
Sarah Havlicek
I knew right away that Crescent Cove was a special organization when Bob and Katie came to present to our Advertising and PR campaigns class and having them as a client was an incredible experience. Everyone in class (whether they had Crescent Cove as a client or not) was blown away by Bob and Katie and the mission behind Crescent Cove. Over the course of a semester my classmates and I came up with a plan for Crescent Cove to try to help them get over the problem of being generally unknown. At the end of class our plan suggested they hire two interns for the summer and when they liked that idea I applied immediately.
I can't tell you how confusing it has been having two interns with the same name, except mine has an H on the end. Everyone has started calling us 'the Sara(h)s"  and when they want to differentiate between the two I am Sarah and she is Sara Jean. We have been having a lot of fun and learning so much. Being a part of Crescent Cove as a social media and communications intern I have learned a lot about practical application of the things I have learned my last three years in school but also a lot about the challenges Crescent Cove is facing. When I was volunteering at the North Star Bike Festival at the Crescent Cove booth it was so interesting to see how people react to being told that we are building a hospice for children. One father had a child who was only about one in his arms, after telling him what we were raising money for he looked at that baby with a look of disbelief and that look said it all. The big wall that seems to stand in the way of our mission, people don't want to think or talk about children being sick or dying.
Every week Bob, Katie, Sara, and I meet to discuss how we are going to try and overcome obstacles, get the word out, and eventually build this home. Every week I post something on social media hoping that people like or share it and other's will see the mission through them. Every time someone asks about the Crescent Cove sticker on my laptop I ask them to visit our website or like our Facebook page. When I tell someone what we are doing and they respond with "that's sad" I like to tell them that it's not, it's really about hope.