Serenity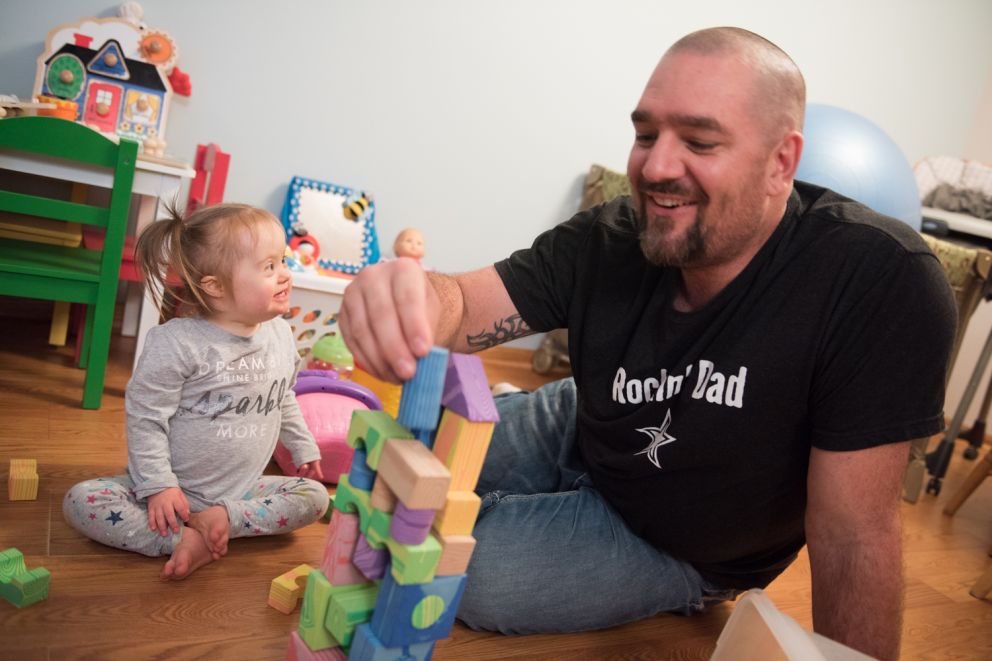 When Janell and her husband Matt welcomed their first child into the world, they had the perfect name selected: Serenity; to be serene, calm. Their life has been anything but since her arrival.  
Just hours after being born, Serenity's doctor noticed the newborn had a heart murmur and ordered an echocardiogram, an ultrasound of Serenity's heart, as a precaution. The day they were supposed go home with their beautiful baby girl, Janell and Matt were informed that Serenity had complete atrioventricular septal defect (AVSD), a condition in which the walls between chambers of her heart were not formed properly. Serenity would need surgery by the time she was 4 months old or weighed 10 pounds, whichever came first.
"I was in shock," Janell recalls, "We could not believe that we had to make an appointment with a cardiologist for our 2-day old baby. We felt so helpless."
A Difficult Journey to Health
Serenity had her first open heart surgery at 4 months of age, another at 10 months. She has a better quality of life thanks to the repairs that the surgeons have done, and will need monitoring for the rest of her life due to the holes in her heart. Her parents aren't sure if she will need future surgeries, and she has other conditions not related to her heart which also require her parents' attention and monitoring.
Throughout this, "We were just numb, treading water in every aspect just to stay afloat," Janell remembers, "People asked if they could help but we didn't know what to tell them to do for us."
An Unknown Need is Met
Their family connected with Crescent Cove and began receiving support services in their home.Serenity receives Qigong energy healing. Janell and Matt get Qi~ssage to enhance the flow of energy in their bodies, reduce stress or pain and promote healing. Both Janell and Matt began to feel better able to cope, not so tired and overwhelmed. "It was like the people at Crescent Cove knew exactly what we needed to get through these times," Janell says.
"I believe Crescent Cove's support is a big part of why Serenity is healing well," Janell says. "We still don't know what the future has in store for us, but we know with their support we are better parents to Serenity, and a better husband and wife to each other."