Give Creatively. Make an Impact through your actions.
Give Through Philanthropic Organizations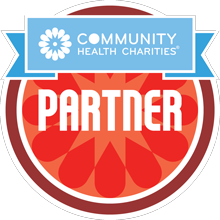 Above are national organizations that have included Crescent Cove as a way to direct funds back to supporting kids and families. Please look for Crescent Cove either through your employer's dropdown list, or on the organization's web site. If we are not listed, you can select "Other" or write-in your choice of charity" and indicate Crescent Cove, 4201 58th Ave N, Brooklyn Center, MN 55429.
Please note a portion of your gift will be used for administrative fees at the respective organization if you donate in this manner.
In-Kind Gifts
When making in-kind gift, please complete the form below and return to Crescent Cove with the item or a note indicating what has been donated. Please review our Wish List to ensure we are currently accepting items.
Crescent Cove welcomes gifts of items and services that will support our mission. Each year, for the annual Gala, we solicit items for a silent auction.
Sponsorships
Crescent Cove welcomes sponsorships for its annual Gala.
Give through AmazonSmile

AmazonSmile is a simple and automatic way for you to support Crescent Cove every time you shop, at no cost to you. Shopping at AmazonSmile offers the exact same low prices as Amazon.com, with the added bonus that Amazon will donate .5% of the purchase price to Crescent Cove.
To shop at AmazonSmile simply go to smile.amazon.com from the web browser on your computer or mobile device and select Crescent Cove as your charity of choice. You use the same account on Amazon.com and AmazonSmile.