Reimbursement Now Available Through the State of Minnesota Medicaid Waiver Program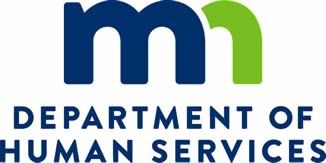 In December 2019, Crescent Cove began to access insurance reimbursement to cover respite care when serving children enrolled in the State of Minnesota Medicaid Waiver Program, often times referred to as Medical Assistance. More than 500,000 Minnesota children receive health care through this program. This supplemental form of income will support Crescent Cove's mission in addition to philanthropy to provide additional funding to continue to provide respite and end-of-life care for children and young adults with a shortened life expectancy.
In 2016, with the leadership of State Representative Nick Zerwas and State Senator John Hoffman, the Minnesota Legislature passed legislation that allowed Crescent Cove to obtain a license under the existing residential hospice facility license to serve children and young adults. This step then allowed the Minnesota Department of Human Services to make arrangements for reimbursement when Crescent Cove provides respite care to children with a shortened life expectancy enrolled in Medicaid Assistance. In early 2018, those arrangements were approved by the Federal Government and the Centers for Medicaid and Medicare Services, and after implementing the critical parts of the program, reimbursement was first received in December 2019. 
We are thrilled with this development and will continue to serve children and their families at the Home with no out-of-pocket cost for respite or end-of-life care.
This type of advocacy work would not have been possible without our team, including Board Member Brian Osberg and friend Tom Freeman, as we are helping change the healthcare funding landscape for our kids and families.