Arts, Crafts and Activities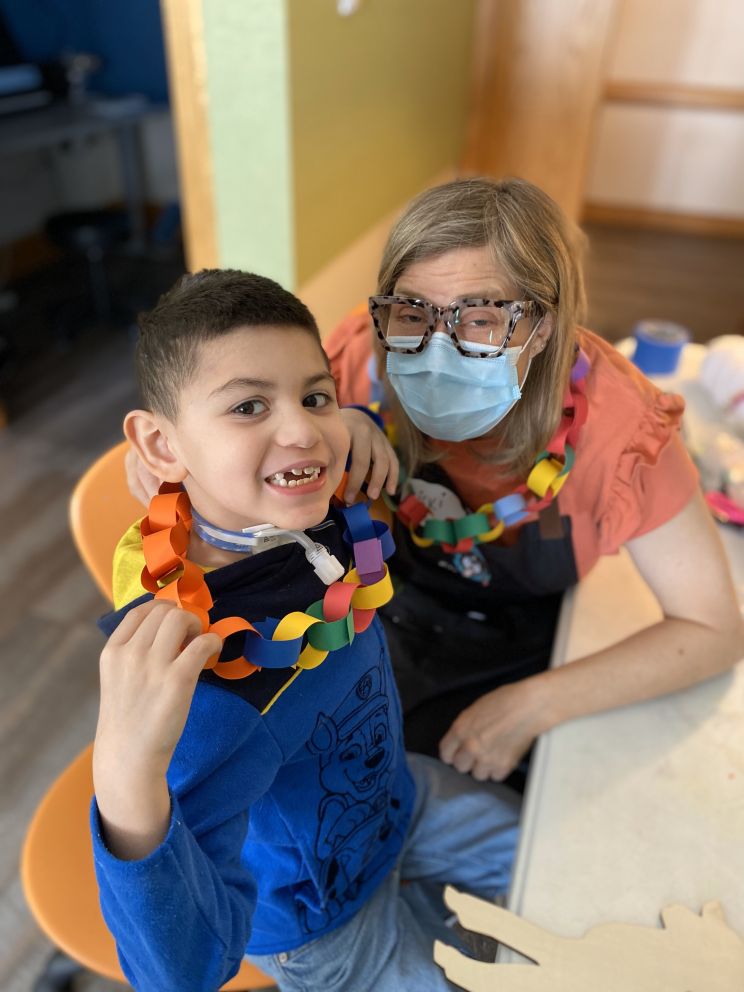 Dominic making construction paper chains with Ziggy's Art Bus specialist Vicky.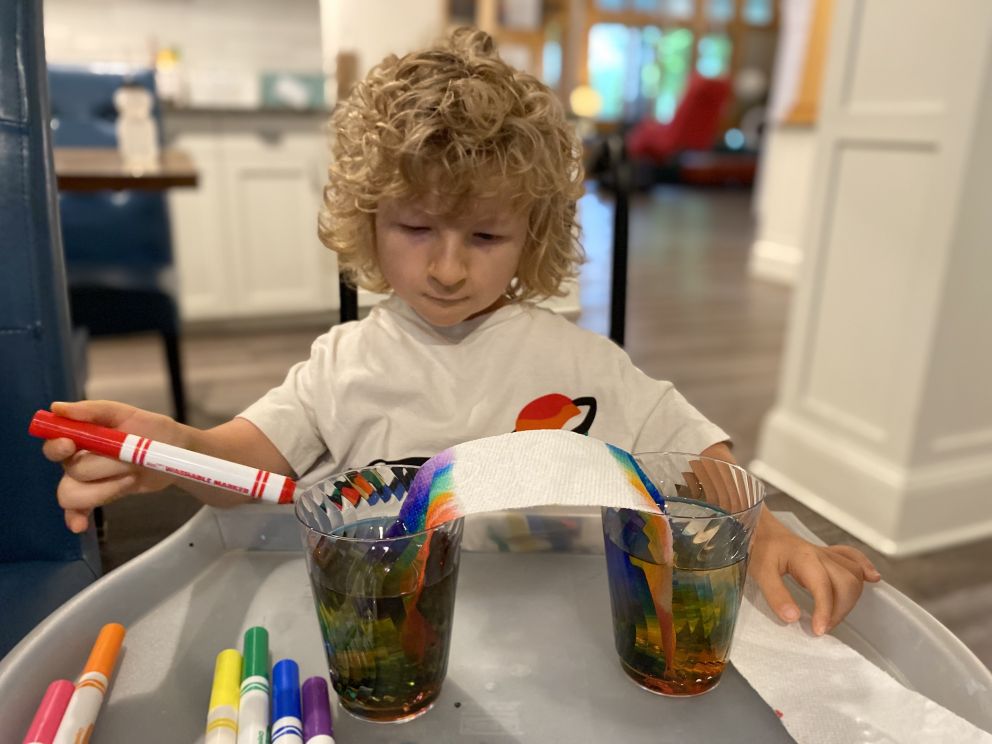 Felix doing an art project using water to make colors blend.
We have no needs for arts or crafts supplies at this time. We are so grateful to all of our donors who have fulfilled our needs to this point. Thank you so much, the kids at Crescent Cove are using them to their heart's delight!