Fundraise for Crescent Cove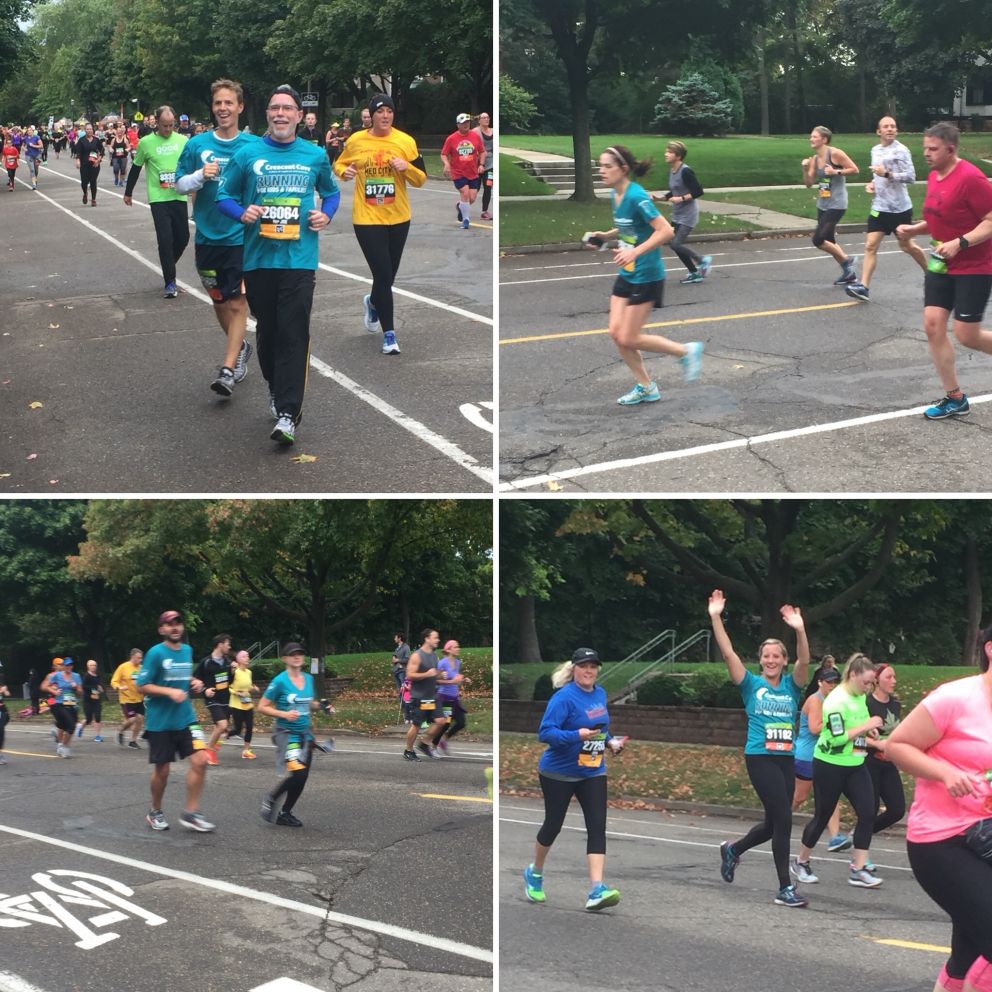 Crescent Cove welcomes members of the community to fundraise for Crescent Cove through events, activities and partnerships. If you plan to host an event or activity, please contact Kat Coster at fundraising@crescentcove.org or 952.426.4711 x4 for additional resources.
Host an Online Fundraiser
Set up your own fundraising page to share with family and friends! It's an easy way to raise money that comes directly to Crescent Cove. Some ideas? Encourage family and friends to give in honor of a birthday, an anniversary, or just to help engage fellow members of your community. Every little bit helps us serve kids and families!
Click here to start your online fundraiser
Run for Kids & Families in the Medtronic Twin Cities Marathon, 10 Mile, 10K and 5K Races
Each year, Crescent Cove has spots available for runners to participate in the Medtronic Twin Cities Marathon Weekend races. Participants are asked to set up an online fundraising page in support of Crescent Cove and will receive a dri-fit running t-shirt for race day. Contact Tara at the info above to join the team!
We also encourage you to run or walk in one of the many other community races. Crescent Cove has online resources to help you set up a page to start fundraising as well as getting to sport one of our team running shirts!
Other Fundraising Events & Ideas
Host a small dinner or gathering to share Crescent Cove's mission.
Plan your own fundraising event! Ideas include having a jewelry party where the proceeds are donated to Crescent Cove, contacting local restaurants to donate a portion of the proceeds on a given night or month, or hosting a garage sale.  Be creative!
Reach out to your local community groups such as the Rotary, Optimist Club, Lions, etc. to invite a speaker from Crescent Cove so that more individuals and communities learn about our mission.