Respite Support Services & Home Activities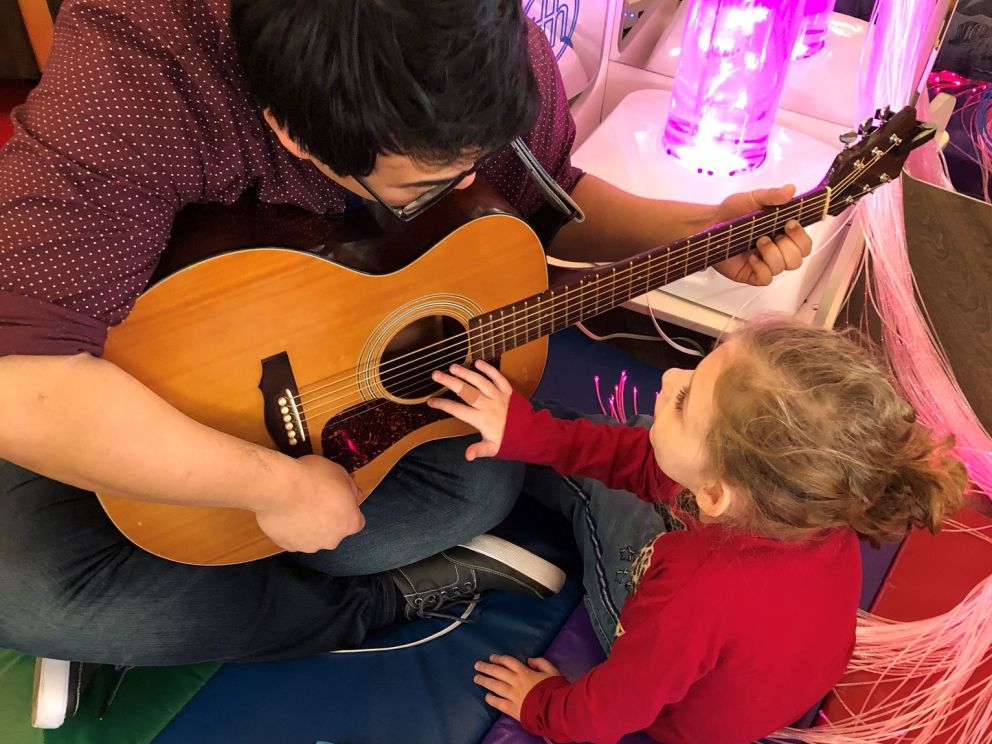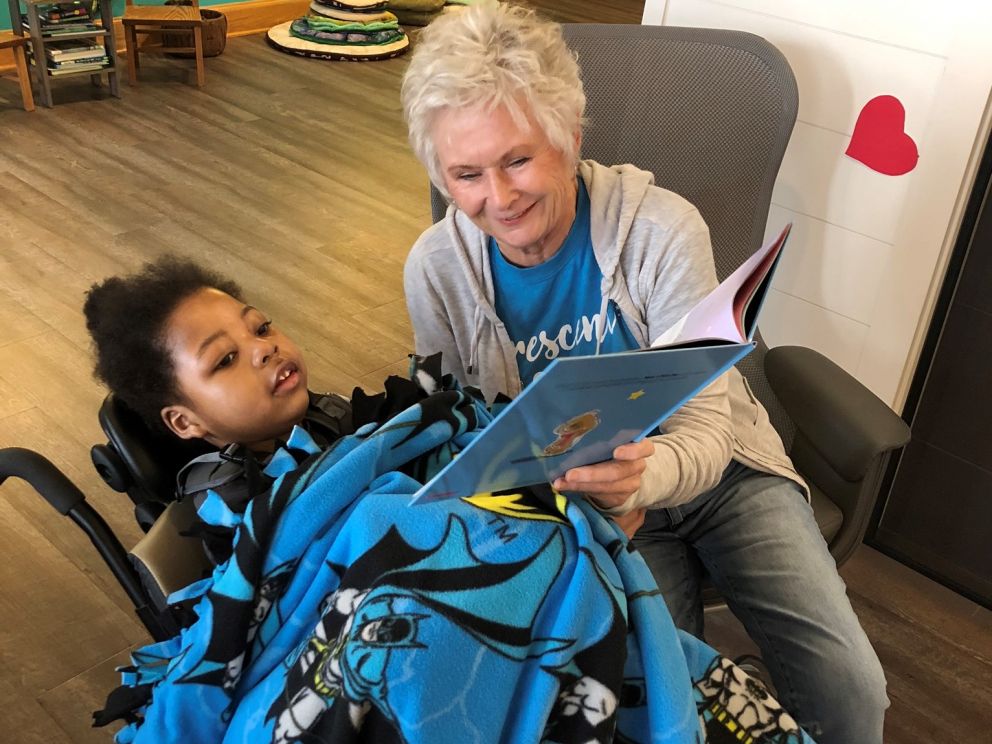 The following support services and activities are provided at no cost to children and families during respite stays at the Respite & Hospice Home for Kids, and are also offered during end-of-life care at Crescent Cove. 
Thank you to our donors for making respite support services possible. 
Integrative Therapies
There are many benefits to complementing on-going care for kids with life-limiting conditions with integrative therapies. Integrative therapies have been shown to decrease stress and anxiety, reduce pain, provide opportunities for positive bonds and relationships, and foster overall quality of life and well-being. These are services that are often not covered by a child's medical health plan, yet can provide essential comfort and relief from pain and anxiety along the journey.
Integrative therapies including massage, music and pet therapy, healing touch/Reiki, and yoga sessions are provided during respite stays for kids and family members. Ziggy's Art Bus is a regular fixture at Crescent Cove that offers unique art therapy experiences as well.
In 2020, during the worldwide Covid-19 pandemic, we put together many virtual integrative therapy resources for our families and friends. To view and experience those resources, click here.
Spiritual Care & Counseling Support
Crescent Cove seeks to be a community of support for the parents and caregivers of our Crescent Cove kids, and as such, we provide small-group support sessions for couples on a monthly basis. In addition, we work to provide spiritual care through a network of chaplains, bereavement support and spiritual care.
Home Activities
At Crescent Cove, we seek to provide a fun and engaging atmosphere for children through celebrations of birthdays or holidays, character visits (princesses, athletes, etc), community visits (police, firemen), handprint art, inside play (painting, baking, play dough), outdoor play (fishing, canoe rides, nature walks), and boat rides on Twin Lakes. Many of our additional activities are provided by volunteers. We also offer child and family photo sessions through the generosity of our volunteer photographers.
Resources Guide for Families
This Resource Guide catalogues a variety of resources available to families in the Twin Cities metro area and beyond who are caring for children with life-threatening illnesses. The Guide was first developed through the compassion and wisdom of the non-profit Hearts and Hands Minnesota in January 2020. Hearts and Hands Minnesota was established in 2010 by Vivian Leith and Ed Murphy with a mission to provide resources and comfort to families whose children face life-threatening illnesses. The Boards of Hearts and Hands of Minnesota and Crescent Cove agreed to transfer ownership of this Resource Guide to Crescent Cove to maintain for children and families across the region.
Updated Guideline for Respite Stays 
In order to serve as many families as possible, we have put guidelines into place for families when scheduling respite stays. Please read the guidelines below for new and returning families. You can contact us with any questions at admissions@crescentcove.org.