Mission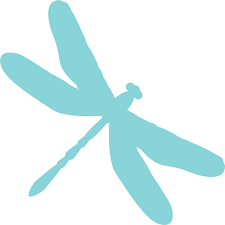 Crescent Cove offers care and support to children and young adults with a shortened life-expectancy, and their families who love them.
The Crescent Cove Respite & Hospice Home for Kids is a vibrant and joyful home-away-from home for kids with life-threatening conditions, where each moment is embraced and celebrated. All services and stays provided at Crescent Cove to kids and families are at no out-of-pocket cost thanks to the generosity of donors who make this possible.
Making Moments Count for Kids & Families
The first and only Home in Minnesota and the third in the United States
The Crescent Cove Respite & Hospice Home for Kids opened May 2018 on Twin Lakes in Brooklyn Center, MN. This joyful home-away-from home is a place for where families who care for children with life-threatening conditions to utilize for short breaks of rest, or an option beyond the hospital or home environment for compassionate, end-of-life care.
Kids and young adults, 0-21 years old, are able to stay in one of six bedrooms for overnight respite and, as needed, a sacred place at the end-of-life. Along with therapy rooms and recreational space, a family suite is available so that families may stay together while enjoying a temporary get-away from the constant demands of care giving. Nursing professionals trained in pediatric palliative care are on-site to provide daily care, meals, pain and symptom control, and Crescent Cove has a network of therapists to engage kids through music, art, or pet therapy, healing touch, spiritual care and hydrotherapy. 
Did you Know?
Thousands of children and young adults in Minnesota have a life-threatening condition.
Over 700 children die each year in Minnesota; nearly half of those children could potentially benefit from a children's hospice home.
In metro areas around the United States, there are over 4,700 hospice homes for adults, but Crescent Cove is only the third designed just for children and their unique needs.
Only THREE dedicated respite and hospice homes for children exist in the entire United States; one in California and one in Arizona, with Crescent Cove being the third. Yet there are currently over 50 children's hospice homes offering palliative care in the United Kingdom, several in Canada, two in Australia and many others around the world.
Most children living with life-threatening conditions who need palliative care have difficulty accessing support, which can result in unnecessary pain and suffering and excruciating strains on families and communities.
Support our Mission