My Cause My Cleats 2018 Campaign with the Minnesota Vikings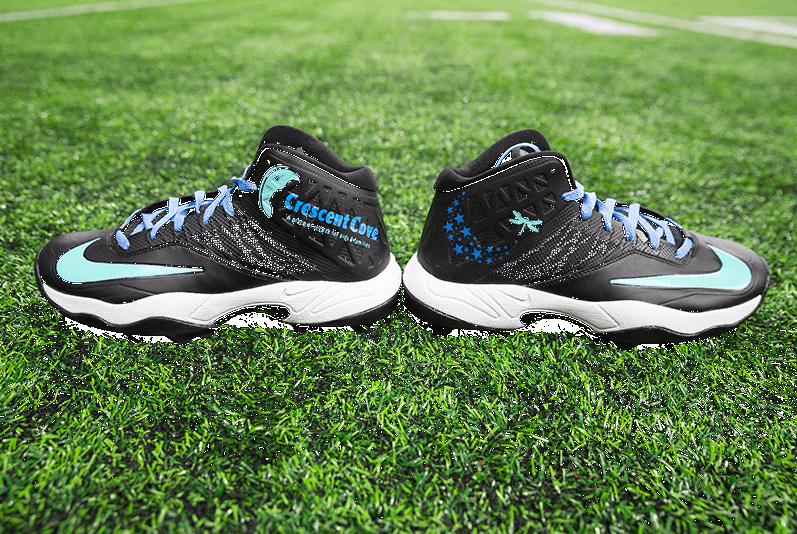 Pat Elflein #65
An enormous thank you to Pat Elflein of the Minnesota Vikings for choosing Crescent Cove for his My Cause My Cleats campaign.  Pat wore cleats with the Crescent Cove logo during the Vikings game on Sunday, December 16, and invited representatives from Crescent Cove to be on the field during halftime.  
From the Vikings Press Release: "Elflein was made aware of Crescent Cove and visited the facility with his fiancée. It was after their visit that he felt strongly about supporting the program.
"It was an incredible place. The work the people do there and the vibe that they create – I could feel it right when I walked in the door. It's sad and unfortunate situations that the kids are in, but it was an immediate feeling of happiness when you walked into the home. For the people at Crescent Cove to create an environment like that for kids who are at end of life, it was something very special for me to witness, and I'm happy to represent them."
When Pat visited Crescent Cove, he met a few Crescent Cove kids and families, including our little warrior, Louie. Louie passed away on Thursday, December 13, and his family was invited to the game and represent Crescent Cove. See photos from the day below.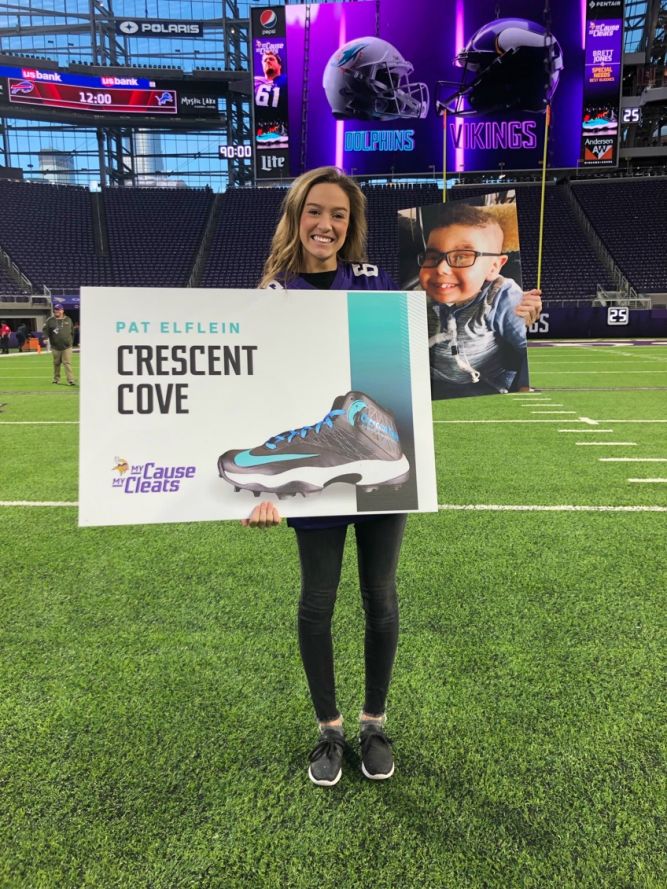 Nurse Allie on the field!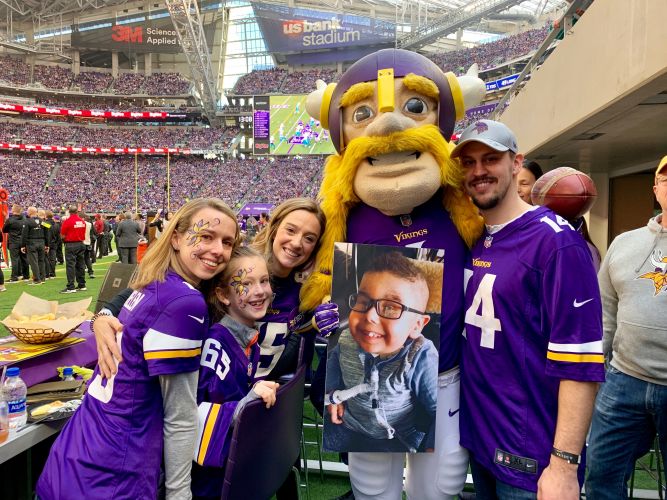 Mom Theresa, sister Esme, nurse Allie, and dad Ryan with Viktor!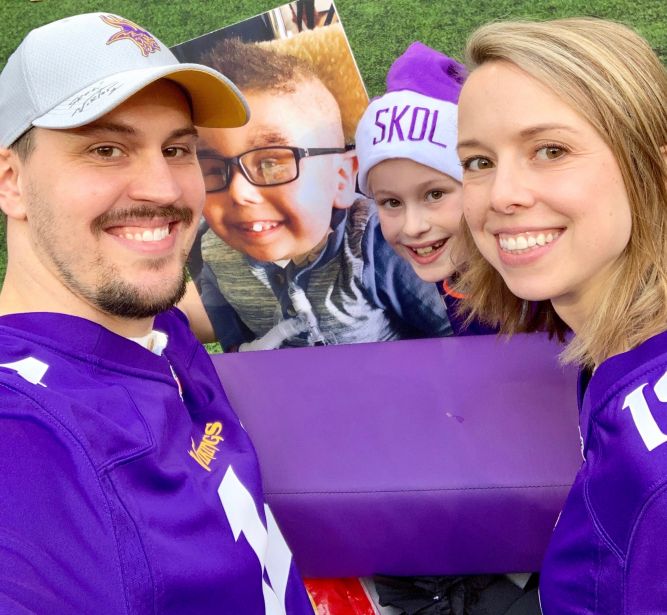 Louie's dad Ryan, sister Esme, and mom Theresa at the game!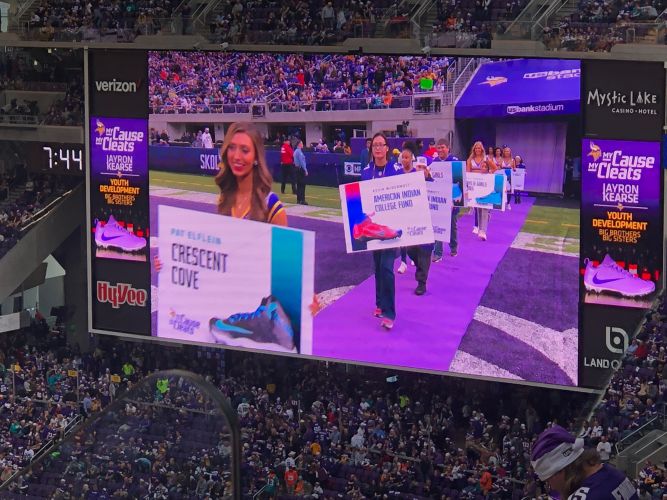 A view on the jumbotron!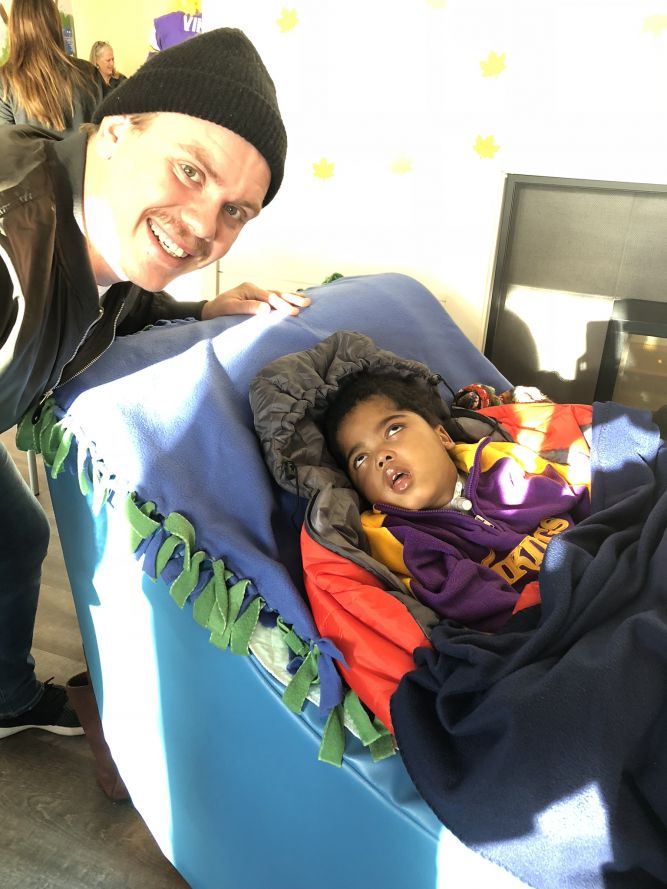 Pat with Crescent Cove kid Ethan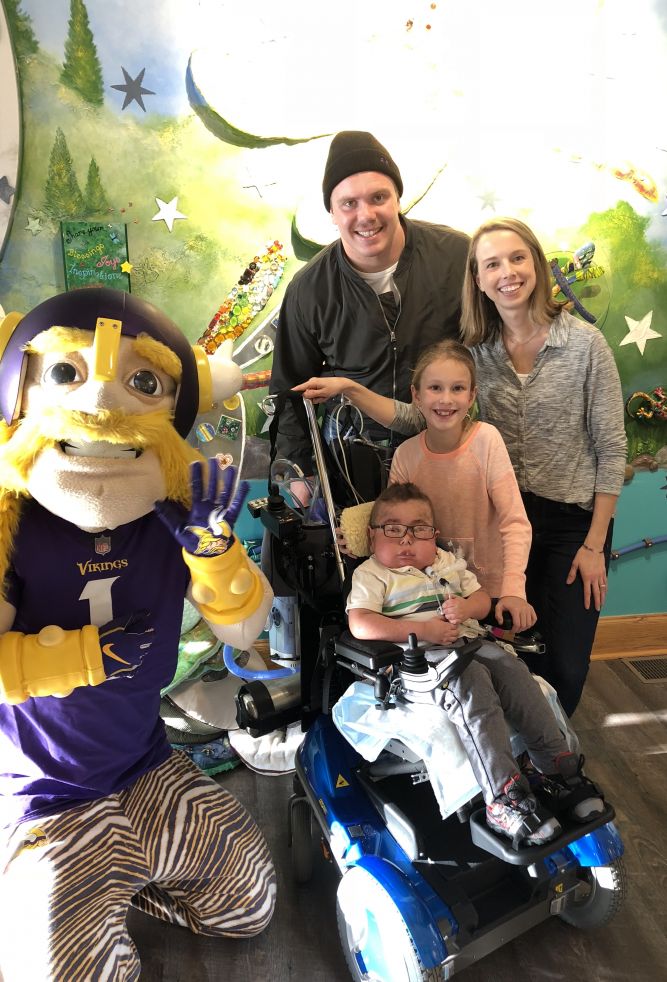 Viktor and Pat with Louie, Esme and Theresa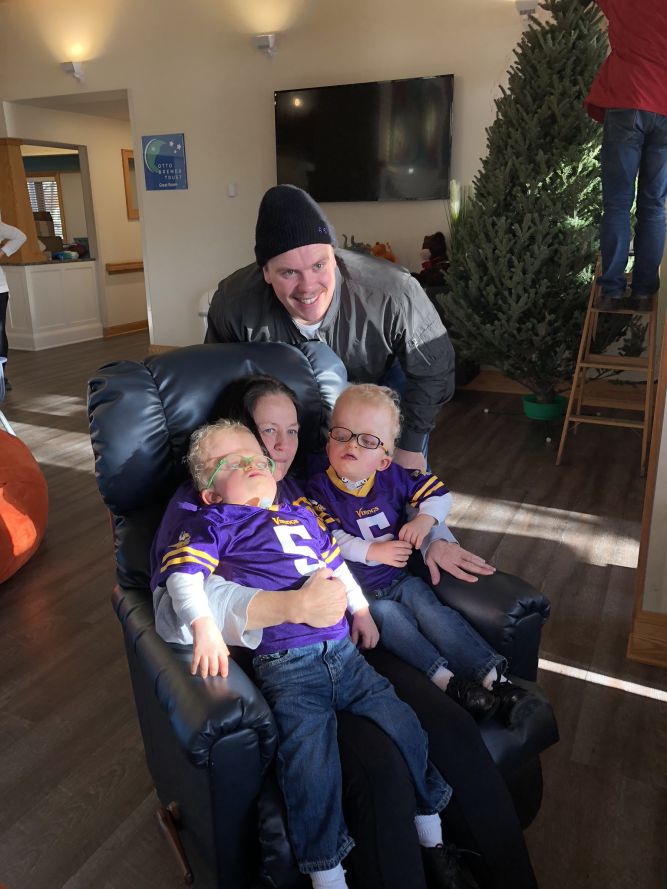 Pat with Crescent Cove twins Matthew and Marshall and mom Linda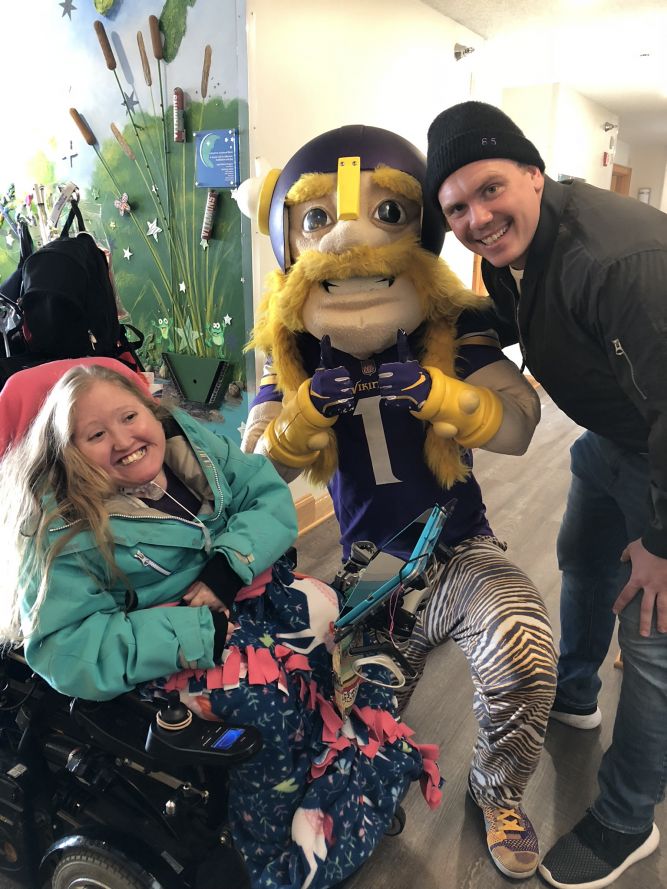 Viktor and Pat with Crescent Cove kid Tana