Specialized and Medical Equipment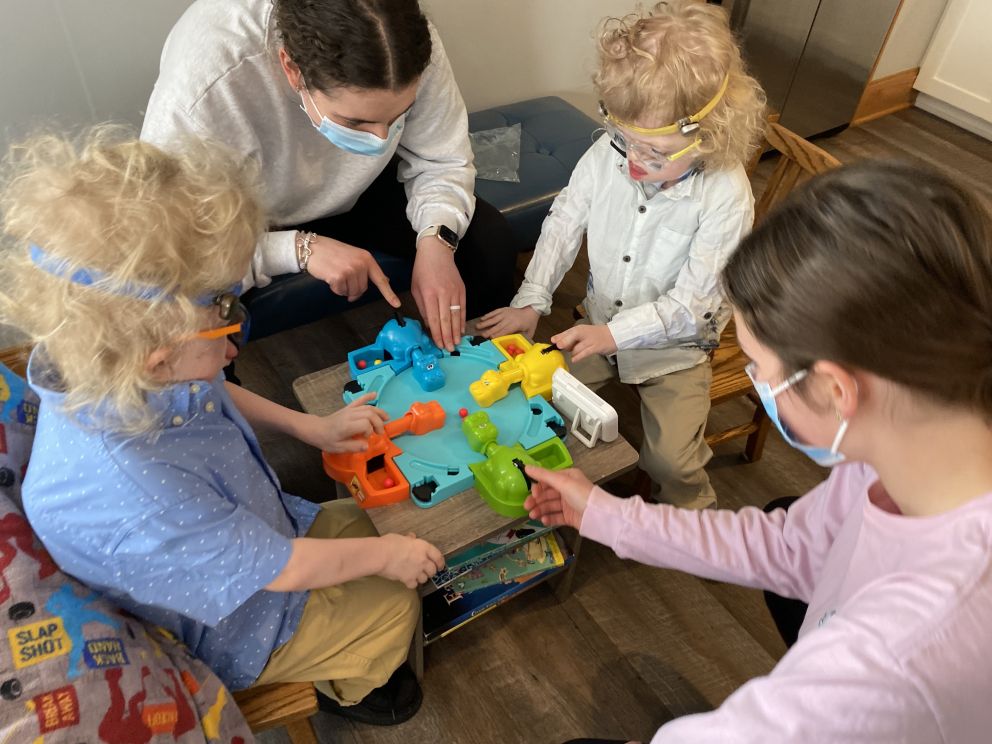 For families who do not need to purchase adaptive or specialized equipment, the cost of adaptive toys and items is surprisingly high. A board game that normally sells for $20 to $25 can cost up to $250 when adapted for people with disabilities. For kids who come to Crescent Cove, having access to these costly toys and games is one of the reasons why Crescent Cove is a special place to spend time! And, thanks to our volunteers and staff, there are people to play these games with! 
We are grateful to the Women of Today and Clean Juice of Edina, both of whom took care of two large asks in 2023. We had need of P-pod bases for our children, so we can move them around the house while seated in a supportive and comfortable position. Both of these organizations had fundraisers and raised enough money to purchase both of these items! 
The listing below is of the current needs in our Home for adaptive and specialized equipment. Please reach out to us before purchasing to ensure that this need has not yet been fulfilled before purchasing. You can email Jenny Floria or Josh Winfield with questions.