Family Services Volunteer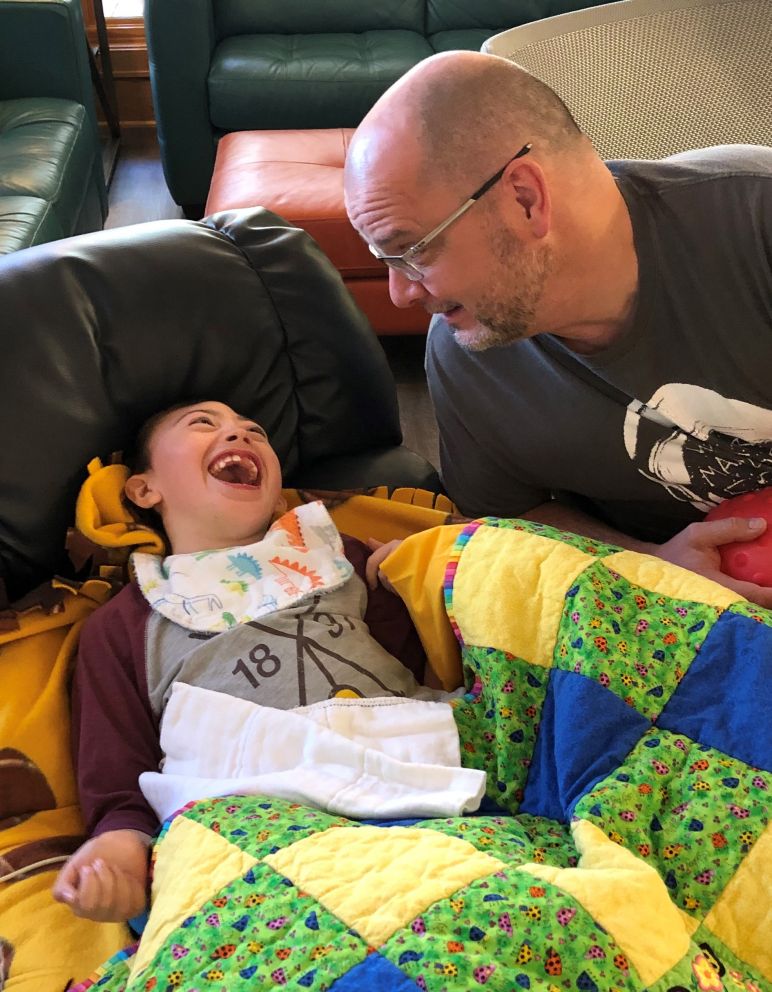 Family Service Volunteers are hands-on and can support our mission either:
At Crescent Cove Respite & Hospice Home for Kids
Provide a consistent compassionate presence in the Home.
Assist with general House upkeep, laundry, cooking, cleaning, and yard work, all of which contribute to making Crescent Cove a joy-filled Home.
Work alongside our Clinical Care Team to enhance the quality of life of kids and young adults with life-threatening conditions and their families.
Engage with kids and their siblings in activities such as reading, arts and crafts, and playing music - when there is a need. 
In Individual Family Homes (Upon Family Request)
Assist families in a variety of ways offering practical and/or emotional support to family members. A family may request a trained volunteer to have a play date with siblings, bring a prepared meal, provide light housekeeping duties, mow their lawn, or run an errand when extra support is needed. 
A careful matching process aims to ensure that the volunteer placed with a family is most suited to meet the family's needs.
**Please note that family requests for in-home volunteer support are not as common. Expect most support to be needed at Crescent Cove in Brooklyn Center.**
Volunteer Requirements
Family Services Volunteers must be at least 16 years of age, attend an hour-and-a-half in-person orientation, complete one mentored shift, and commit to a consistent schedule (could be weekly, monthly, etc). Volunteers can be 14 & 15 years of age if accompanied by an adult who has completed all necessary volunteer requirements.
All Family Services Volunteers are required to pass a Net Study 2.0 background check. Volunteers will provide Crescent Cove with required personal information in order for the application to be processed. In addition, each volunteer will need to have his/her fingerprints scanned at a designated location within two weeks of completing the background check. The processing fee is $9.10, and is paid by the volunteer at the time of fingerprint scanning.  
**We ask that all bereaved families wait at least one year before applying to be a Crescent Cove volunteer.** 
Apply Now
Please fill out our Volunteer Interest Form to indicate your interest in volunteering. 
Please contact Katy Glitsos at katy.glitsos@crescentcove.org or 952.426.4711 x6 with questions.