Wish List for Respite & Hospice Home for Kids
If you are interested in purchasing items for our Home, please consider our list of items below. Some of the items below are suggestions and similar products may be purchased when noted.
Once an order is placed, please send delivery information and/or a receipt to Tara Anderson at tara.anderson@crescentcove.org. Items can be shipped directly to 4201 58th Ave N, Brooklyn Center, MN 55429.
Thank you for considering a donation from our Wish List!
Our Amazon Wish List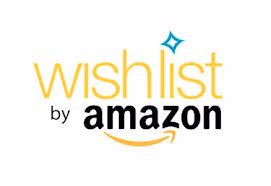 Amazon Wish List | Games & Toys Wish List

When shopping on Amazon, be sure to use AmazonSmile, a simple and automatic way for you to support Crescent Cove every time you shop, at no cost to you. When you shop at smile.amazon.com, you'll find the exact same low prices as Amazon.com, with the added bonus that Amazon will donate .5% of the purchase price to Crescent Cove.
Everyday Living Items
Below are everyday items that would be greatly appreciated!  Many of these items can also be found and purchased through our Target Wish List!
Daily cleaning supplies: window cleaner, all-surface cleaner, Clorox wipes, toilet bowl cleaner, garbage bags (all sizes), rubber gloves, oven cleaner, stove-top cleaner   
Food items: 

Non-perishable pantry items
Fresh food items/groceries (eggs, fruit, vegetables, milk, yogurt, etc) 
Store-bought prepared freezer meals and other frozen food 
Keurig cups (coffee, hot chocolate, tea, and apple cider), personal creamers
Bottled water 
Honest Kids juice boxes
Soda pop
Baby food
Organic fruit squeeze pouches 
Snack items

Gift Cards: Amazon, Cub Foods, Home Depot, Office Max, Target 
Household items: glass Pyrex food storage containers with lids, Ziploc bags (all sizes), aluminum foil, plastic wrap, medium and large sized plastic organize storage bins with lids, foaming hand soap, liquid All Clear laundry detergent, bleach, dish soap, dishwasher soap, toilet paper, paper towels, facial tissue, light bulbs
Miscellaneous: art kits, art supplies, white 8x10 flat art canvases, sidewalk salt, outdoor work gloves, leaf bags, extension cords 
Summer Fun
We are looking for items to enhance summer play and living at Crescent Cove, including:
Fishing poles and accessories
Lawn chairs and outdoor furniture
A fire pit
Kayaks and/or canoes
Other options below!
Furniture Items