Darren Beckstrand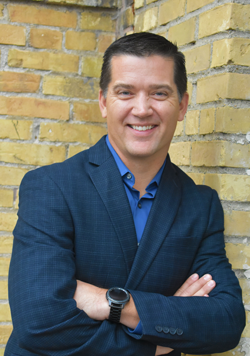 Darren Beckstrand is an experienced technology professional with strong business acumen, financial understanding and technology savviness across a broad spectrum of industries. His professional experience as an accountant, consultant, manager and leader has given him broad exposure and opportunities to learn different aspects of various industries. His strength is in transformational leadership leading organizational changes through continuous process improvement and successful delivery of key projects and initiatives supporting the organization's strategy and vision. He recently joined TruStone Financial Federal Credit Union as the Senior Vice President of Information Technology. In his last position he was a Senior Director of Information Technology for Optum Technology (aka. UnitedHealth Group) leading and supporting enterprise financial and clinical systems for over 12 years. His degrees include a Master of Science in Information Systems and Technology Leadership from Capella University and a Bachelor of Science in Business from the University of Minnesota's Carlson School of Management. 
Darren is passionate about social responsibility and giving back to the local community. While at Optum, he led the Employee Community Council for the Eden Prairie building location; organizing events supporting health & wellness or social responsibility allowing employees the opportunity to give back to the local community or to positively balance their work day. He was also a culture ambassador for UHC cultural transformation initiatives. Darren's most enjoyable give back to the community is teaching and coaching youth baseball. He has also been a head coach for the past five years in the Rogers-Otsego Youth Baseball Association.
Darren is dad to Drew and Ayden. His son, Drew, started his own non-profit called Leashes of Love which raises funds to donate supplies to animal rescue organizations. Drew has also served on the youth board of directors for Simon Says Give. His daughter, Ayden, has a fiery spirit and is a busy gymnast and soccer player.