Katie Lindenfelser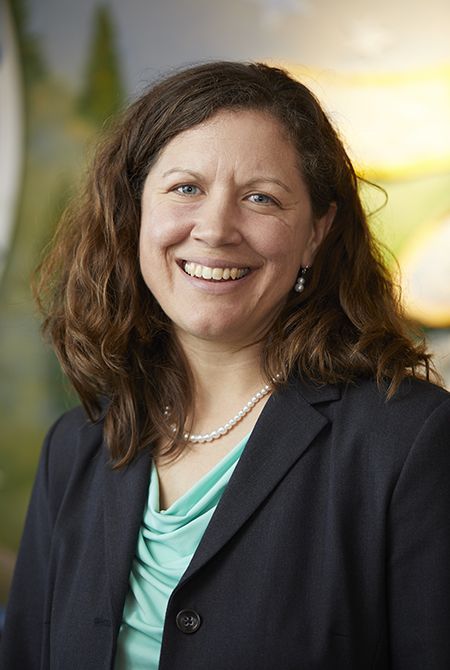 Founder & Executive Director
Katie Lindenfelser is a music therapist, massage therapist and reflexologist who has worked with children and young adults with a shortened life-expectancy and their families in the hospital, hospice and home-care setting. Following her training at Augsburg College, she first worked for Seasons Hospice in Chicago, IL where she provided music therapy to many children at the end of life and for their families through bereavement. She then returned to Minnesota to provide music therapy at Ridgeview Hospice and at the University of Minnesota Children's Hospital.
Katie was asked many times, "why has music therapy not been offered to us sooner?" She observed, and the childrens' parents commented on, the beauty of seeing their child smile during music, the bonding experience it created, and the memories of love and joy that remained. This started her journey to advocate for children with life-limiting conditions to receive music therapy, massage and other services.
Because there was no research written about providing music therapy specifically in the area of children's palliative and hospice care, Katie went to Melbourne, Australia to pursue a master's degree researching music therapy and pediatric palliative care. During her time in Melbourne, she visited Very Special Kids, a residential children's hospice and realized what a treasure this place is for children with life-limiting conditions and their families. Upon her return to Minnesota, following her master's degree, Katie continued to advocate, write grants and pursue the addition of music therapy, massage therapy and reflexology for children receiving palliative care.
In the fall of 2008 she returned again to Australia to provide music therapy at Very Special Kids. During this time, it became evident to her that it is vital to pursue the creation of a children's respite and hospice home in Minnesota. Katie met with the founder of Very Special Kids, Margaret Noone and also visited another children's hospice in Sydney, Australia called "Bear Cottage". During these visits, Katie learned more about the building and operations and understood the vitality of having a children's hospice in order to serve and support the community, especially families and children who can be strained due to the demanding cares involved.
In 2009, Katie, her husband Matt Christensen and their friend Nadine Gregerson began to make this dream come true in Minnesota. They have been supported and joined by leading experts in the field and community, and are working to build Crescent Cove – to offer care and support to children and young adults with a shortened life expectancy, and their families through respite stays for the child and/or family, and by providing loving and compassionate care at the end-of-life and beyond.