Meet Charlie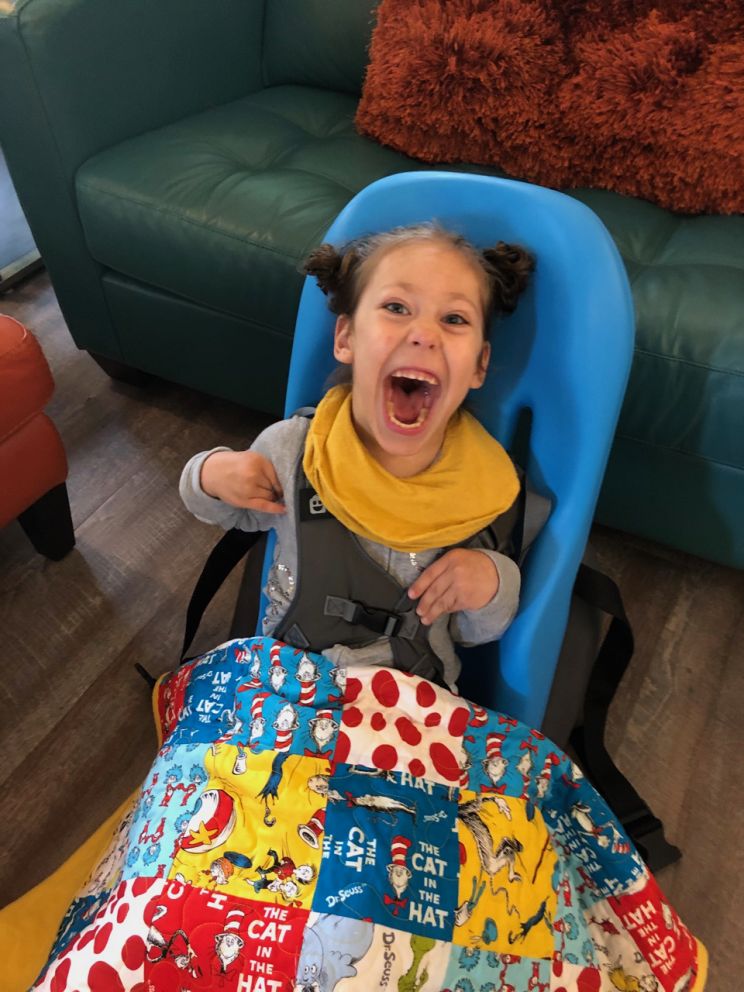 Jo and Toby Schifsky already had three beautiful, typical children when they discovered they were pregnant with their fourth. They were thrilled to be sharing this experience with their oldest children, Roman, Lily and Simone, who accompanied them to the 20-week ultrasound to see and hear their new sibling.
What they expected to be a joyous time of discovery took a turn when the technician became silent, no longer narrating what the family was seeing on the little black and white screen. They left the appointment knowing that something was wrong but not having answers as to what.
Eventually the answer came by way of a long word, Holoprosencephaly (HPE), a disorder in which the brain fails to develop into two separate hemispheres in utero. They were devastated to be told that their child had a 3 percent chance of surviving delivery; of those who do, only 1 percent of these children live beyond 6 months of age.
A Difficult Decision
The Schifsky's were encouraged to end the pregnancy, considering the baby's potentially significant challenges. "We wanted this to be about Charlie, and let it be her story," Toby says about the decision to not end Jo's pregnancy. "If she was going to be with us or not, that would be Charlie's choice, not ours."
Charlie came into the world quickly the day after Thanksgiving, and, despite her odds, survived the delivery. She was born breathing on her own, nursed well immediately after delivery, roomed with mom and came home 2 days later. As a precaution she was on hospice care, but at 5 months of age she was "fired" from the program because she was doing better than the doctors expected.
A New Life at Home
"Our older children are changed because of Charlie," Toby says, "and in wonderful, compassionate ways." Charlie's complex care required much of Jo and Toby's attention, and the eldest son, Roman, became involved in Charlie's care. The older sisters learned to have patience and gain independence as Charlie grew into the family fabric.
Charlie has defied the odds and, at age 7, has become the social center of the family. Roman, now a teenager, is a certified PCA (personal care assistant) and cares for Charlie whenever he can.
"There is so much joy in Charlie, in what she brings to our family," says Jo. One of the first days Charlie got her power wheelchair she jokingly tried to run over her older sister Simone. "She is as mischievous as all get out!" her parents joke. "With Charlie, we celebrate things that are small to other families but big to us."
Deepening the Bench
Jo had heard about Crescent Cove before having Charlie. "At the time I was grateful it was there for families who needed it, never having an idea that we would become one of those families," she says.
Toby and Jo have utilized Crescent Cove's services to keep connected as a family and take much-needed breaks from the complex care they provide to Charlie. From outings for the older siblings to overnight stays at Crescent Cove's facility, being a part of the Crescent Cove community has helped them grow together as a couple and a family.
"Building relationships with other families who have been down a similar road has been incredible for us," says Jo, "Every day with Charlie could be our last. Other people don't like to talk about it, but at Crescent Cove, it's a safe place to share those emotions."
"Providing complex care is overwhelming," says Toby, "Crescent Cove not only gives us an opportunity to step away to catch our breath, but also brings more people onto our team. That is truly a priceless gift."
See Jo and Toby speak at the 2019 Crescent Cove Home Plate Gala