Meet Erick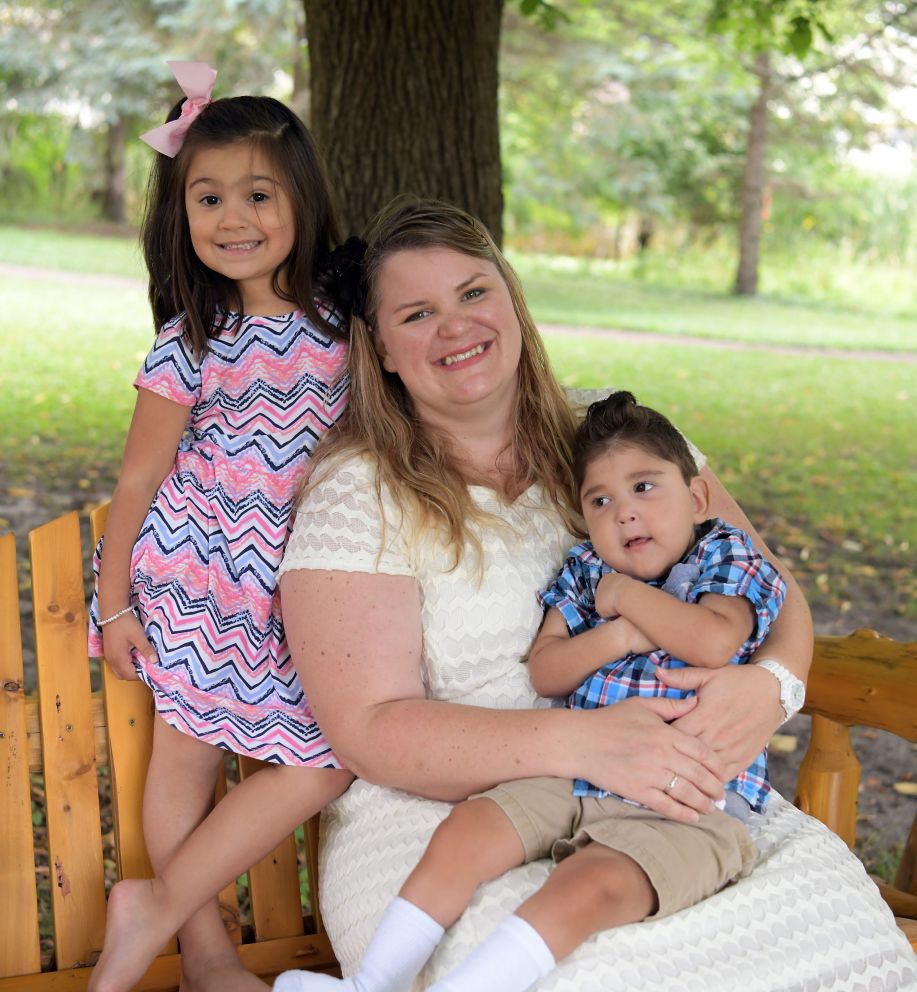 Since Erick's entrance into the world in 2016, nothing about his life has been simple. Erick's mom Amber lived and worked in Korea for six years. During that time, she gave birth to daughter Sofia in 2014, and Erick two years later.
Twenty weeks into Amber's pregnancy, doctors began detecting problems and at 37 weeks the undefined medical issues were putting Erick's life at risk. Erick was delivered via emergency C-section after a failed induction. The delivery and weeks that followed were unique in that patient rights differ in Korea from what we know in the US. She had a doula during labor, but no visitors were allowed with Amber during delivery. After he was born, Erick spent 41 days in the NICU, but Amber, who was released just eight days after his birth, was not allowed to stay in the NICU with her baby. Her home in Korea was three hours away from the hospital in Seoul, so she found someone to stay with to be close to Erick.
It took several weeks, and as typical when children are born with rare diseases, more questions than answers, to diagnose Erick with Cytomegalovirus or CMV. CMV is a common and often mild virus, but in an unborn child it can cause brain, liver, spleen, lung, and growth problems, and commonly results in hearing loss. In addition to CMV, Erick was later diagnosed with 1p36 Microdeletion Syndrome. At five months old Erick had his first seizure and was admitted to a Korean hospital for 28 days with severe infantile spasms and infantile pneumonia. One of the medicines Erick needed was available only in the US, and Korea offered no pediatric palliative care. Amber knew she had to get back to the US, and make sure Erick was stable enough to travel.
Prior to arriving in Minnesota, Amber coordinated with Children's Minnesota Pain and Palliative Care program and arranged to go to the hospital upon arriving back in the Twin Cities. More challenges continued to arise with insurance, but Amber, already an expert advocate for her son, fought to ensure he got the care he deserved.
The first year of Erick's life was a constant of in and out of the hospital, and Amber seemed to acquire a new piece of medical equipment each week. Now at 3 years old, Erick requires around the clock care – from medications five times a day, to respiratory treatments twice per day, to handling between 3-10 seizures per day – and Amber has learned to juggle it all.
As a single mom of two kids, Amber is on-duty all night, every night. She gets as much sleep as she can in between repositioning Erick, turning on and off his feeding pump, and checking his pulse oximeter. "It's like being in the newborn stage, but forever," she describes. But it's all worth it for the boy with the "million-dollar smile and laugh." 
Erick can't eat, walk, or talk and has limited hearing and sight, but that doesn't discourage Amber. "You could say that our life has been more limited because of him, but honestly other doors have opened because of him," she says.
One of those doors is Crescent Cove, allowing Amber the rare opportunity to take a much-needed night (or many nights!) off. "Nobody can take care of Erick 24/7 except for Crescent Cove. When he's there, I don't worry about him at all. I can fully relax, and that can't happen anywhere else."
Erick loves percussion and guitar music, so when he comes to Crescent Cove for respite, music therapy is a favorite, as well as visits with pet therapy animals. As Amber says, "Crescent Cove is like the Disney World for kids with special needs. We'd rather spend our time at Crescent Cove!"