Joe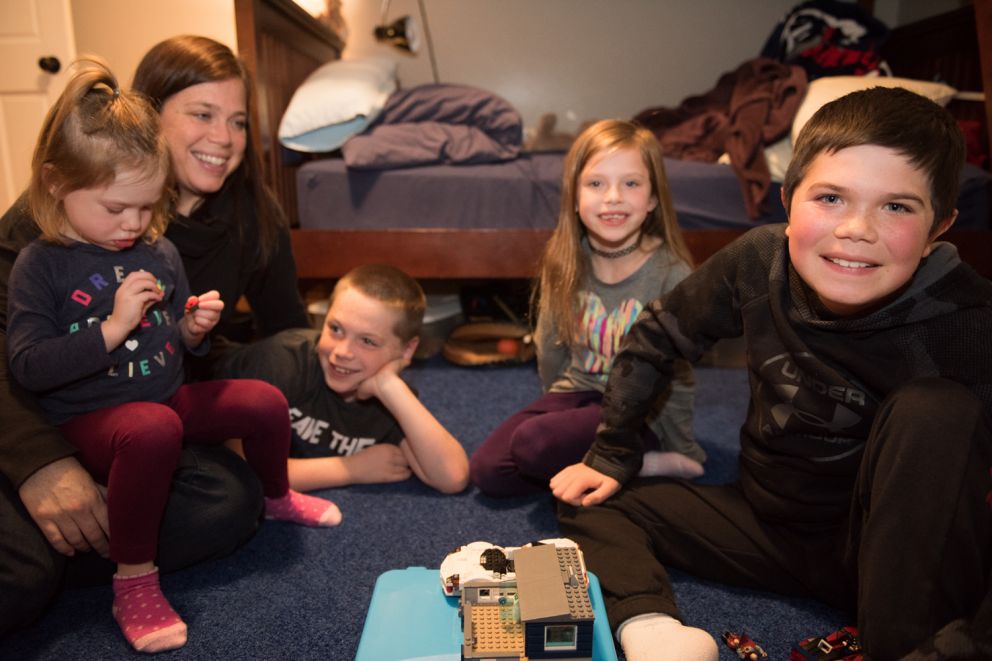 Jessica and Ryan, like many parents, take great pride in their children's accomplishments. First smile, first word, first steps were celebrated and cherished for each of their four children. Their oldest son, Joe, was the first to accomplish these milestones, followed shortly by his brother Sam, who was just one year younger.
The summer before Joe began grade school, his parents noticed that he would occasionally fall and struggle with stairs and walking, more so than his younger brother or his peers. At first they chalked it up to a growth spurt, perhaps his feet growing faster than he could adjust. But then the falling and stumbling became more pronounced, and once simple movements became challenging for him.
"Joe began having trouble walking up the stairs, something that Sam, his younger brother, mastered easily," Jessica explains. "We took Joe to his pediatrician and were quickly referred to a specialist. Eventually Joe was diagnosed with muscular dystrophy."
Jessica and Ryan were devastated by the news. "Once you know your child has a terminal illness, it robs you of your innocence," Jessica says.
A New Normal
Their family activities began to swirl around a litany of doctor's appointments, therapy appointments and medical testing. With the addition of their fourth child, Ella, to the family, Jessica and Ryan felt like they never had a moment to catch their breaths, or connect as a couple or a family.
Jessica learned about Crescent Cove from another family whose son has muscular dystrophy, and reached out for help.
Meeting a Family's Needs
Crescent Cove provided Qi-gong therapy and Joe benefits from music therapy in their home. Jessica and Ryan have also had couple's massage therapy, which helps them both with back issues exacerbated by lifting Joe, now 11.
"Having these services come into our home is a Godsend," Jessica says. "Also, our family has been able to attend Crescent Cove sponsored games and events with other families of children with disabilities. It makes our journey a bit easier."
Looking to the Future
Joe's mobility has been steadily declining in the years since his diagnosis, yet his outlook remains positive. "Joe does not let his disease define him," Jessica says. "Music therapy has been so amazing for him. He loves mixing music and wants to be a DJ when he grows up."
As Joe's motor skills decline, the circle of people able to help the family dwindles. "We can't just get a babysitter when friends text you and want to go out. Not many people can care for Joe, and that number will get smaller as time goes on," explains Jessica.
Jessica is grateful that Crescent Cove is there to support their family. "I am unbelievably grateful for the help we've received," Jessica says. "I can't put it into words how much it means to us."