Maryah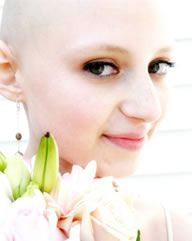 "I am living with (not dying from) cancer."
Maryah lived watchful of the little things around her...for in doing so she lived life fully…finding love, grace, peace, comfort and joy in usual AND uncommon places. She lived to be 16 years, 8 days and 35 minutes old...though our memories of her will assuredly live on.
About a month prior to Maryah passing, we learned she couldn't stay at the hospital for insurance reasons. Despite excellent care, the hospital's protocol also didn't allow her freedom to leave. So we as a family had a hard decision to make – where will we be together to live until she passes?
On one hand, Maryah knew she didn't like being confined in the hospital – her spirits would dim once in a while because of her limited freedom. She needed the ability to get outside with family and friends, to be free, to go to church, for walks, to enjoy a drive, to simply go get ice cream, to shop...to do whatever she wanted in that moment!
On the other hand, Maryah didn't like the thought of going home to live out her days where her family would eventually have to live on with memories of her passing at home...it was too much.
One way she was able to find comfort during this time was deciding on a hospice home. We as a family assumed there were many hospice homes for children available to us. We were puzzled to learn there are no hospice homes for children in Minnesota. After many discussions with an adult hospice home, they agreed to allow Maryah to come to them. After an emotional transition into a setting where there were no other young patients, we were eventually able to settle in, to enjoy precious time with Maryah, and to be free with the benefits of a hospice home.
In the hospice environment, Maryah was able to:
Enjoy the comforts of home,
Get out whenever she felt good enough, and
Be where she could live and pass in peace.
Hospice was a gift to Maryah and her entire family and friends. Children with a life-limiting prognosis and their families deserve a place to "BE" during this sacred time – children and families need and deserve Crescent Cove.
Maryah fought Ewing's Sarcoma, a type of bone cancer, for over six years. You might recognize her name; the city of St. Paul proudly declared May 7, 2009 "Maryah Tift day."