Meet Raphael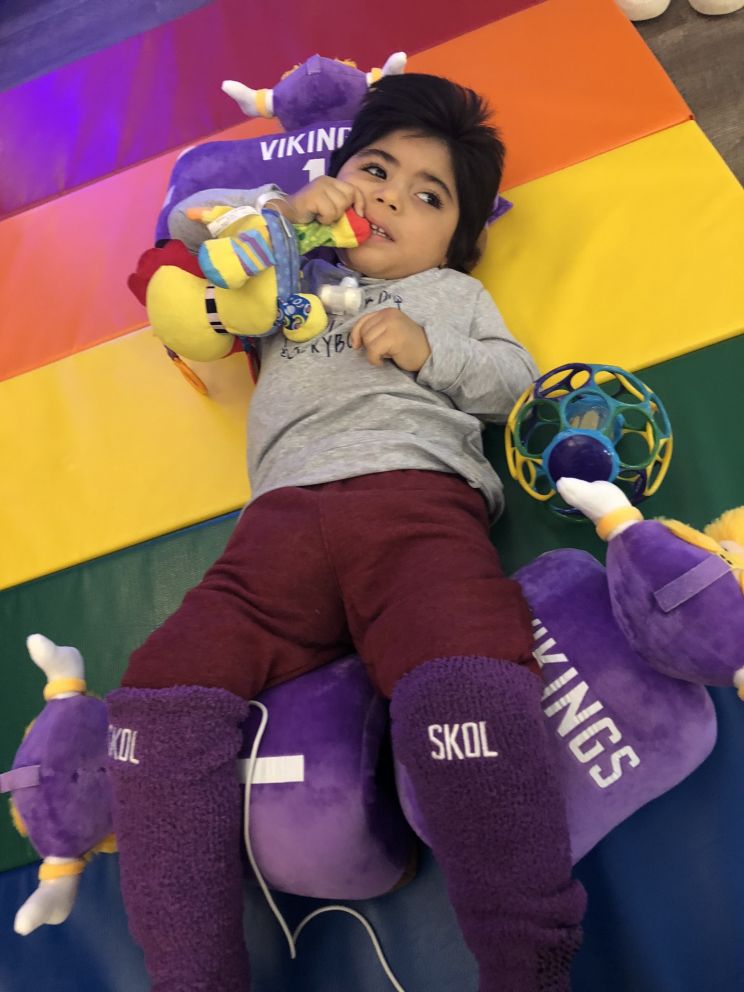 Christian Sanchez and Madelisse Ortiz welcomed their third beautiful son, Raphael, into the world on November 11, 2015. Soon after birth, doctors discovered that Raphael had suffered a brain injury. The damage, even after surgery, would permanently affect his vision, breathing, and communication.
Raphael's family adjusted to their new routine with a medically complex child. They relocated to Texas and worked to give Raphael a life filled with joy. In the spring of 2019 they moved back to Minnesota, and soon after, Raphael's condition worsened. He was in and out of the hospital for months, enduring multiple seizures and other complications. During that time, Raphael came to Crescent Cove for respite care, and his family quickly felt that home-away-from-home connection.
Unexpectedly, Raphael entered acute kidney failure on September 11, 2019. Doctors delivered heartbreaking news – there was nothing more they could do for Raphael. He wasn't expected to survive the night. After their experiences with respite at Crescent Cove, Raphael's family knew where he needed to be and quickly made arrangements to come to the Respite & Hospice Home for Kids. That, Madelisse says, is when a miracle occurred. "We were so scared to lose him the whole ambulance ride, but the minute we walked into Crescent Cove, the EMTs were shocked to see that Raphael had completely stabilized. He was home!"
The family was able to spend an entire week with Raphael at Crescent Cove before he died just two months shy of his fourth birthday. It was a week filled with love and celebration of their little Raphie. "We felt such peace in our hearts at Crescent Cove. I am so grateful that in his last moments I was able to enjoy just being his mom while cuddling him."
Raphael's story was shared in a moving piece written by Ruben Rosario in the Pioneer Press on October 26. Read the article at CrescentCove.org/Raphael.