Meet Sadie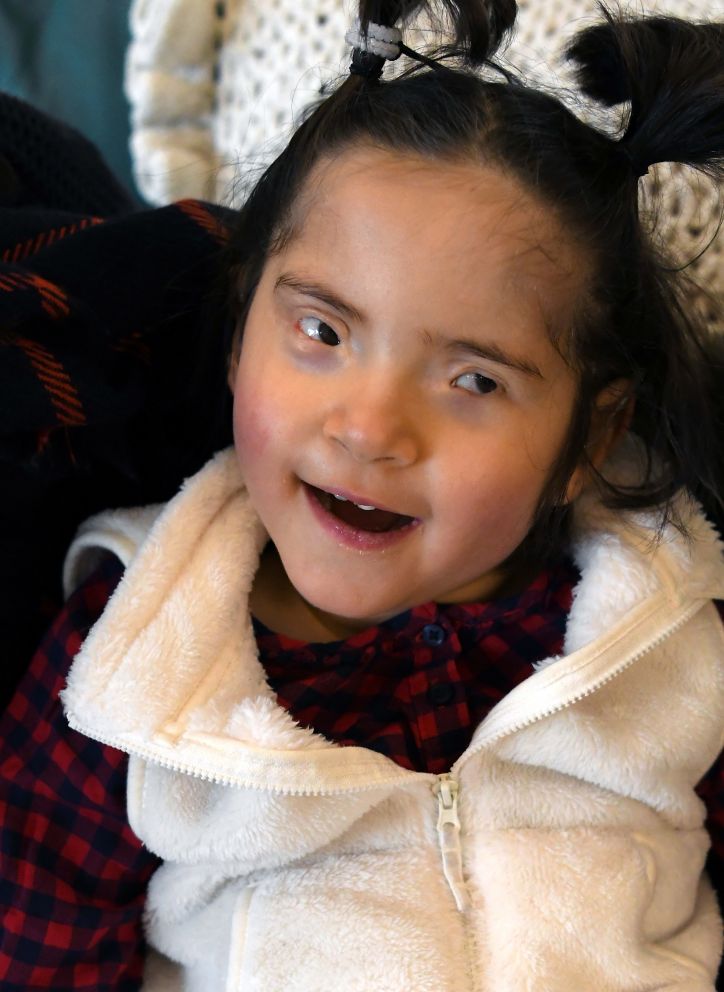 Music reaches beyond our thoughts and deeply affects how we feel, which is why music therapy is offered at Crescent Cove as part of our Support Services Program. Music has the power to enhance memories of special times with loved ones, allows the expression of what may be more difficult to share in words, and for kids like Sadie, provides the opportunity to sense the stimulating vibrations of sound.
Sadie is deafblind, but that doesn't stop her from exploring and enjoying what the world has to offer. "Music is her love language," says her mom, Tram. "She loves to feel the vibration of the instruments and likes to kick instruments to make music. When the music stops or pauses, she has this look of wonderment that warms your soul."
Sadie explores all aspects of her world using her senses. While she has limited vision and only some hearing supported by hearing aids, she can do a wheelchair dance like no one else and talks and sings in her own special Sadie language. Being deafblind means Sadie's hands are an important sensory tool, and Tram says she's most adventurous when she's given new things to feel with her hands.
The impact Crescent Cove has on Sadie's whole family is deeply appreciated. "Crescent Cove provides Sadie with everything she loves most – music, art, pet, massage, and human touch therapies. When I first left Sadie at Crescent Cove, I came home and took a deep breath. I realized when we have children that are so fragile, we, as parents are always holding our breath. You gave us time to take a deep breath and take time for ourselves."