7th annual Pediatric Palliative Care Symposium
Session Speakers
Barbara Altounyan
The Hospice Biographers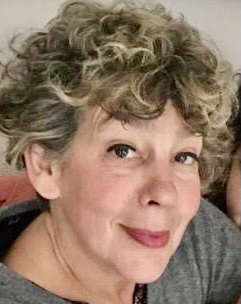 Barbara Altounyan is the Founder and Trustee of a U.K. based charity called The Hospice Biographers. By day she work in television, and at night, Barbara pursues her big one passion, her nationwide charity.
The Hospice Biographers trains specialist volunteers to record on audio the life stories of those reaching the end of their lives in hospices across the U.K. The professional audio recordings and training are offered entirely free of charge and their services are unique to anywhere in the world. During Covid, the organization developed some new and exciting biography formats and recording methods that Barbara is excited to share with attendees.
Ted Bowman
Grief Educator and Counselor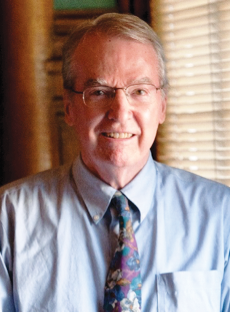 Ted is an educator, author and consultant who specializes in change and transition. He is an adjunct faculty member at the University of St. Thomas, teaching a graduate social work course on grief and loss. Ted was senior trainer for the Wilder Foundation and taught family education courses at the University of Minnesota. Ted has published more than 80 articles, chapters, booklets, and poems.He received the Minnesota Council on Family Relations Distinguished Service to Families Award in 1979, the Friend of the Network Award from the Minnesota Vocational Consumer and Family Education Network in 1988, and the St. Paul Civitan Club Clergy Award in 1994.v
Emily Gold
Parent, Poet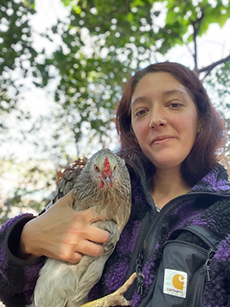 Emily Gold is a poet, pediatric palliative and hospice care advocate, literacy enthusiast and mother of four who lives in South Minneapolis with her husband, kids, dog, chickens and friendly squirrel. Her daughter, Lizzie, lived for eight miraculous years with Pallister Killian Syndrome and passed in 2019. Emily continues to speak out and tell Lizzie's story to bring comfort and hope to other grieving families and move through her own grief.
Jeannie Goodspeed, MD
Parent, Writer, Pediatrician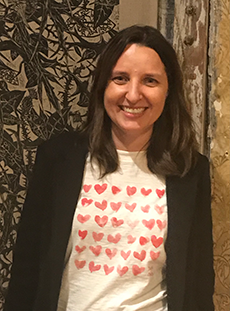 Jeannie Goodspeed is mother to three children – Greta, 15, Simon, 9, and Ivy, who died in 2014 at age 5.  Ivy was a beautiful girl with complex medical challenges and disabilities.  Shortly after Ivy's death, Jeannie began writing as a way of remembering Ivy and sharing her family's story of choosing palliative care for Ivy.  Jeannie also works part-time as a pediatrician for M Health Fairview at the Tamarack Clinic in Woodbury.  Jeannie lives in St. Paul with her husband Neil, their children, and their dog Rosie.
Ann Marie Grocholski
AMG Photography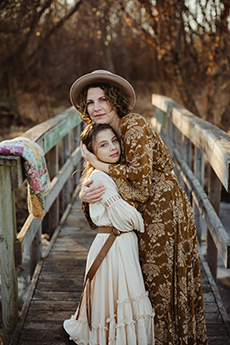 I am a mom of three amazing girls, and married to my best friend for over 20 years! I love to travel and am a Peace Corps Volunteer veteran. I am a former non profit executive turned photographer and writer with a background in non-profit management. I am blessed to be able to combine the art that I love with my passion for serving others. My work is in two parts: one is my family photography business, and the other is a program called
Images of Strength and Hope
which serves families and individuals who have special needs or are overcoming trauma. I created Images of Strength and Hope as a program to preserve the stories of individuals facing life's greatest challenges as a way for them and others to see their courage, strength, love, aspirations, and, above all, hope. These stories have the power to heal and empower others!
Liz Hanvey
Children's Hospices England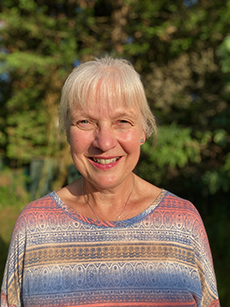 Liz trained as a nurse, midwife, and counsellor, and worked for more than 30 years in bereavement and end of life care. For 21 years she worked in the family support team of a children's hospice near Winchester, England, where she co-facilitated condition-specific family groups. For example, parents of boys with Muscular Dystrophy would meet together whilst their sons participated in their own group.
Facilitating bereaved parents' groups at the hospice has been one of the most moving experiences Liz has been privileged to have. Whilst working as a Midwife/Counsellor in a London hospital, Liz was part of a research team looking at the impact of unresolved mourning on mother-infant attachment following a stillbirth. For her pioneering work in establishing the first obstetric bereavement support unit in the country, Liz was recognised nationally in 1992 when she was awarded 'Midwife of the Year'. Liz has personal experience of living with a close family member who has a chronic, life-limiting condition.
During the pandemic, she and her husband Stephen were joined by their two adult children, all fortunate enough to be able to work from home in Winchester.  (So much for empty-nest syndrome!) Liz now volunteers as a hospice biographer in local adult hospices.
Susan Kerber

CaringBridge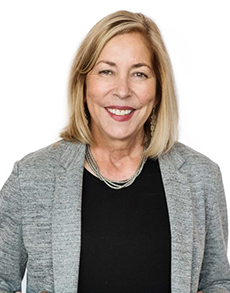 Susan is responsible for referral partnerships at CaringBridge. She partners with organizations such as hospitals and nonprofits to refer people on a health journey to use the CaringBridge communications platform. Many CaringBridge sites are started by the loved ones of a child facing a serious health risk so partnerships have been developed with many children's hospital around the country. Susan passionately embraces the vision of CaringBridge which is "a world where no one goes through a health journey alone."
 CaringBridge is a free communications platform for anyone on a health journey or their family caregiver to connect through a secure and customized site to receive the love and support they need from family and friends to thrive. Over 300,000 people turn to CaringBridge daily.
 Prior to joining CaringBridge, Susan spent 25 years in healthcare marketing communications and new business development.
Andrea Linaman, RN
Crescent Cove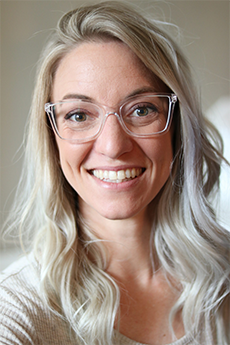 I am a wife to my husband, Marc, mom to an 8 year-old boy and a 6 year-old girl. I have two fur-babies, Stanley and Sadee, who tag along on all of our outdoor adventures. I have been an RN for 9 ½ years, 2 of those years working at Crescent Cove Respite and Hospice Home in Minnesota. Having lost my mom to cancer when I was 17 years old, I knew I wanted to go into nursing to provide people the comfort and dignity they deserve atevery milestone in their lives. Most of my career has been focused in pediatrics and hospice, both of which I am passionate about. My personal experience with hospice has given me empathy and a deep appreciation for this area of nursing.
I had the honor of joining these areas of nursing at Crescent Cove. I spent 9 years working with the pediatric population, mostly in the homecare setting. This gave me insight into the delicate balance of medical need and emotional support for patients and families. I understand the unmitigated importance of pediatric palliative care and the support it provides patients and families, which compels me to share the incredible benefits that pediatric palliative and respite care can do for children and families.
Blyth Lord
Courageous Parent Network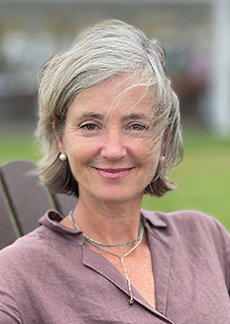 Blyth Lord is the founder and Executive Director of Courageous Parents Network, a nonprofit Web and Mobile platform that empowers parents caring for children with serious illness, including the promotion of pediatric palliative care. Blyth's daughter, Cameron, died of Tay-Sachs disease in 2001. Blyth is also co-chair of the of the AAP's Section on Hospice and Palliative Medicine's Parent Advisory Group. Prior to founding Courageous Parents Network, Blyth worked for over 20 years as a television producer, including at WGBH in Boston, and ABC News in Washington, and she produced the award-winning film, Cameron's Arc, with the American Academy of Pediatrics to educate primary care pediatricians in working with families from the time of diagnosis through to the end-of-life. Blyth is also a trustee of the Cameron and Hayden Lord Foundation which funds pediatric palliative care research and programming and medical research for treatments of lysosomal storage diseases. Blyth received her BA in History from Yale College, has a Masters in Education from Harvard, and lives in Massachusetts.
Jake Uban
Alliance Music Therapy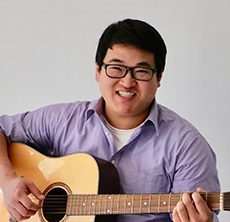 Jacob Uban is the lead music therapy provider at the Crescent Cove home and a team member of the partnering Alliance Music Therapy team.  Originally from Stillwater, Minnesota, Jacob completed his Master's degree and clinical training at the University of Minnesota and Children's Minnesota.  Jacob has experience serving various populations and age groups in a number of different settings.  During his internship at Children's Minnesota, he worked with infants, children, and teens whom required additional support prior to and during procedures, as well as with those with epilepsy, blood disorders, cardiovascular diseases, cancer, mental health concerns, autism spectrum disorder, and developmental delays.  In addition to his work at Crescent Cove, Jacob currently provides music therapy services to children, adolescents, and adults and their families within their homes and in residential care facilities.  During his free time, Jacob enjoys watching movies, traveling, studying foreign languages, cooking, and spending time with family and friends.